Wireless transmitter with a built-in microphone
Earhook receiver for the left ear and right ear
Tour guide headset system with a working range of up to 200 m
UHF transmission to reduce noise and improve sound quality
Pocket-sized whisper system for easy portability
Transmitter with mute function
Only
900
left in stock - order soon.

Easy to use and set up
Whether you want to adjust the volume or mute the transmitter, all the operation steps are very simple, you don't need to spend time learning to be proficient in using these devices.
Low noise and high sound quality
UHF transmission means a stable signal and clear sound, it minimizes noise and restores true sound effects, your listener can focus more on the content that the presenter is saying without being distracted by noise or static in the headset.
Long standby time
The wireless transmitter takes 5 hours to charge and can work continuously for 10 hours, and the ear hook receiver takes 2 hours to charge and can work continuously for 8~9 hours, which means that even if your visit lasts all day, you don't have to worry about running out of power.
One-button operation
TT113 and TT111 wireless tour guide audio system support one button to synchronize channels and one button to turn off all receivers, you can synchronize the transmitter and all receiver channels in 6 seconds. After the event is over, you can also quickly turn off all receivers, which will greatly improve your work efficiency.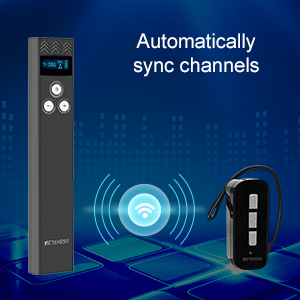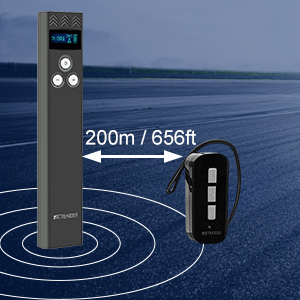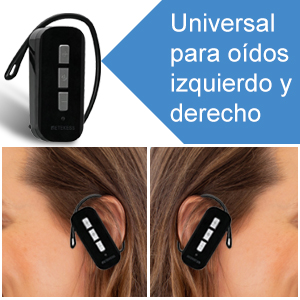 Long working range
T113 wireless transmitter has a transmitting range of two hundred meters, visitors can listen clearly within a range of two hundred meters from the guide, visitors don't have to crowd in don't have to gather near the guide, they have more space to move around.
Ear-hook receiver
This portable receiver is common to both left and right ears, alternating between left and right ears can avoid hearing fatigue caused by the use of a single ear for a long time and protect hearing. In addition, wears it does not need to enter the ear, so it is more clean and hygienic.
100 Channels
This tour guide audio system has 100 channel to choose from, which means you can create 36 groups working together in the same area, and the calls within each group are secure and confidential, with no interference or crosstalk.
Charging method
Each device comes with a USB charging cable that you can use to charge your device. But if you have a lot of receivers, you can also purchase additional 16-port charging docks, 32-port charging cases or 64-port charging cases, which make charging even easier and more convenient.
Portable tour guide headset system
The wireless handheld transmitter weighs 102g. The ear-hook receiver weighs 38.6g, so you can't feel the weight on your ear, and you won't feel uncomfortable even if you wear it for a long time. Moreover, the compact design will make it more convenient to carry, one person can easily carry a whole set of equipment needed by a team.
Please fill in your procurement needs and contact information
TT113 Wireless Transmitter

Frequency Range

902-928mhz

Charge time

5H

ID Number

100

Working time

10H

Supply Voltage

DC3.7V

Battery specification

3.7V/2000mA

Transmitting power

≦50mW

Charge Jack

MINI USB

Frequency stability

±0.001﹪

Modulation frequency deviation

±320KHz

SNR

90dB

Working current

310mA

Size

170*33*16mm

Communication range

200m (open air)

Weight

102g

Charging voltage

DC5V
TT111 Wireless Receiver

Frequency Range

902-928mhz

Working time

8-9H

ID Number

100

Battery Specification

3.7V/520mA

Supply Voltage

DC3.7V

Charge Jack

MINI USB

TIS

-90dBm

Modulation frequency deviation

±Working 320KHz

Frequency stability

±0.001﹪

Working current

68mA

SNR

80dB

Standby current

1mA

Size

60*48*20mm

Charging current

320mA

Weight

38.6g

Communication range

200m (open air)

Charge time

2H

Charging voltage

DC5V
Package Includes
1 x transmitter
6/10/15/20 x receiver
1 x Lanyard
9/13/25 x USB charging cable
1 x English manual