Rent tour guide headset system doesn't mean savings
Many people choose to rent a tour guide headset system because it costs less to rent it than to buy it.
But this is not true in all cases, and whether you should rent a tour guide system or buy it depends on how often you use it. In fact, if you only use it two or three times a year from time to time, renting a tour guide system will be more suitable for you; if you use the tour guide headset system frequently, or regularly once a month or once every two months, then it is obvious that buying a wireless tour guide audio system is definitely a wiser choice, because you will find that the average cost per use of the equipment is much lower than the money you spend on renting one.
Moreover, Retekess tour guide system offers the best price, and the cost of renting a tour guide system a few times is basically enough to buy a cost-effective Retekess wireless tour guide system.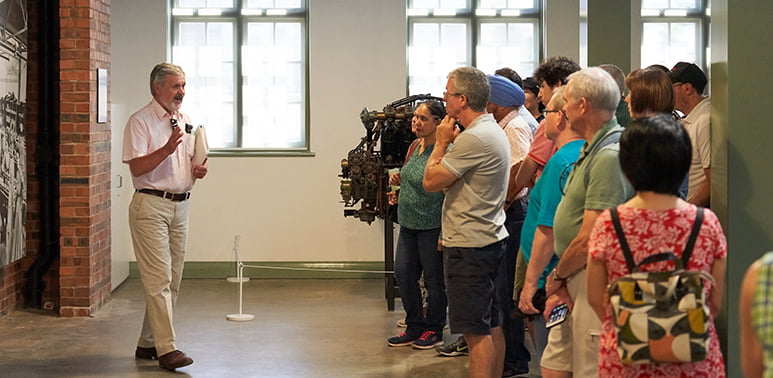 The convenience of purchasing a tour guide headset system
A friend of mine, Ricard, who is a Spanish tour guide, said: "Before, I had to try to retrieve the heavy suitcase that the rental company gives you: sometimes I had to go to their office, sometimes I had to go to the hotel in the city center, and so on. It took time, like gold ...... slipping through my fingers. Having purchased one of these tour guide systems was a huge leap forward for me in terms of convenience "
Although there are many tour guide system renters who indicate that their rental process is very simple, you always have to go through the obligatory steps of getting a quote, choosing your equipment, picking it up, checking it out, and returning it. But if you have a tour guide headset system of your own, you can skip all these steps and simply fully charge them the day before your group's event begins.
0 maintenance cost
Maintenance costs are another reason why some people rent a whisper tour guide system, but there are also virtually no additional maintenance costs associated with purchasing a Retekess tour guide system, which doesn't break easily due to its sturdy and well-organized mechanical design. Taking a step back, even if you find that your product fails after purchase, the 2-year warranty policy gives you the peace of mind that you can ask us to fix your product or reship it for you. As for the cleaning cost of the guide system, it costs little to negligible, you just need to wipe with a soft cloth or cotton swab moistened with alcohol.
In short, if you need to use the wireless tour guide system regularly, it is a wise investment to buy as opposed to renting, it can let you enjoy a lower cost and a more comfortable experience. About the tour guide system, if you have any questions, welcome to email us at support@retekess.com for consultation, we have a professional team to serve you.